Lilly Prospero And The Magic Rabbit by J.J. Barnes
Lilly Prospero And The Magic Rabbit is a young adult urban fantasy exploring the corrupting effects of absolute power on a teenage girl.
When the unpopular and lonely Lilly Prospero is given a talking pet rabbit, her life begins to change. She is thrust into a world of magic, mystery, and danger, and has to get control of a power she doesn't understand fast to make the difference between life and death.
This is the first novel in The Lilly Prospero Series. If you enjoy it check out the sequel, Lilly Prospero And The Mermaid's Curse!
Available to buy now through Amazon in paperback or for Amazon Kindle.
If you want to know more about any of the characters, please check out the Characters page where you can read about characters backgrounds and experiences, and their relationships to one another. WARNING, this area contains SPOILERS.
If you want to try before you buy read Chapter One for FREE here, or check out the Amazon reviews.
Buy Now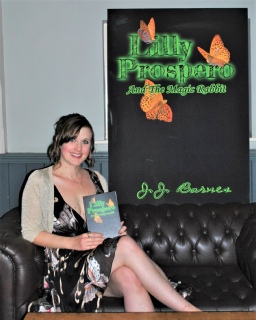 Buy Now